RHUG Estate is a leading business striving towards sustainability in farming and investing in multiple renewable energy projects, including wind, hydro and solar generation. The investments both improve their renewable credentials and reduce the operating cost of the business.
Previously, Rhug Energy used a traditional energy broker to support them in placing power purchase agreements (PPAs). Following a successful tender with Renewable Exchange at the start of 2020, Rhug were able to keep up to date with market prices via the bespoke PPA pricing tool embedded in the platform. Using this information they waited until the market peaked before tendering their sites. Rhug were able to tender to a wider number of UK offtakers than previous tenders by utilising the platform to execute their PPAs. This enabled Rhug to tender in an efficient and transparent way and provided them with a full breakdown of each offtaker's bid and it's component parts, meaning they could compare bids on a like-for-like basis to understand which was best for them.
RHUG Estate Generation Projects and Philip Hughes, Rhug's Estate Manager on site: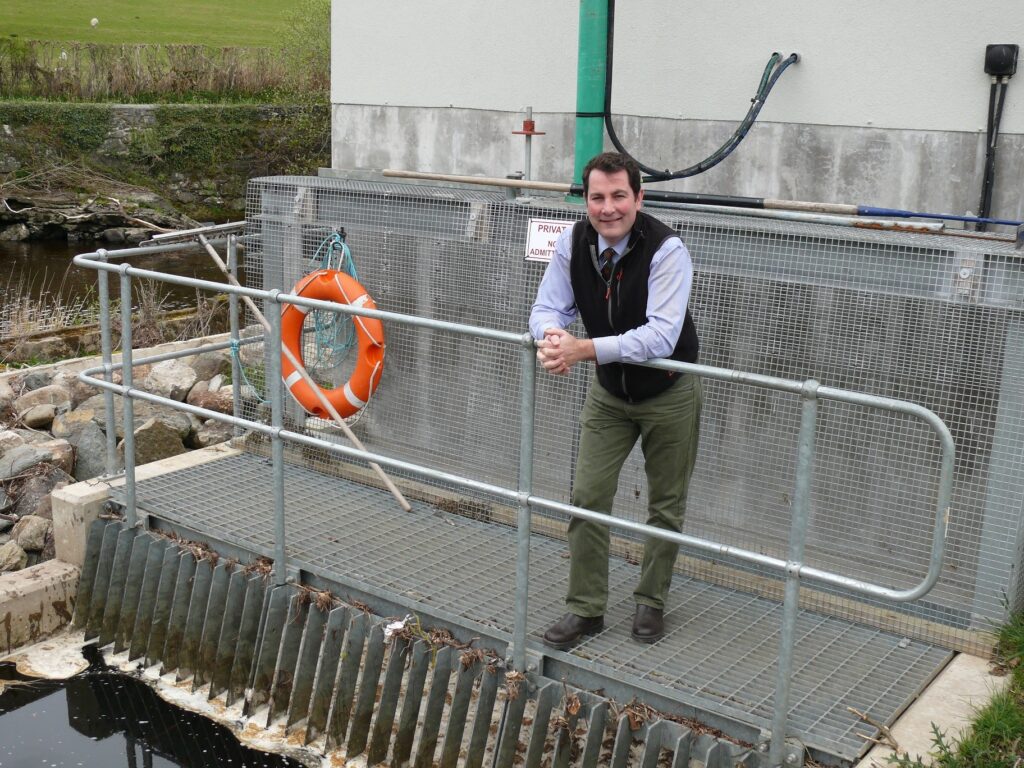 Philip Hughes, Rhug's Estate Manager, comments
"The platform offered by Renewable Exchange has proved easy to use. The ability to log on daily to track the PPA markets has allowed us to improve our timing and reduce risk/increase revenue from our energy assets. We feel this level of involvement in the tendering process is of benefit, adding a proactive element with regards to site specific cash-flows and aspirations. Renewable Exchange have also supported us well in developing our knowledge about the sector enabling more informed decisions."
Robert Ogden, CEO and Founder of Renewable Exchange, says
"The Renewable Exchange digital platform continues to enable asset owners such as Rhug Energy to gain transparency in the comparison of PPA offers. We provide a fully flexible approach to compare all PPA options to ensure that the customer always finds the right PPA solution to meet their needs and one which is optimised for the current market conditions. Especially pleasing is Rhug has run two tenders on the platform. The second being a renewal, utilizing the software to tender when the market had peaked acting promptly to tender and execute PPA's within days."
About RHUG Estate:
Rhug Estate covers 12,500 acres including central and coastal areas in North Wales. It's 6,700 acre in-hand farm is celebrating 20 years of being organic and has been central to Lord Newborough's diversifications including a wholesale meat business which processes and sells organic produce to local and international markets. Additionally, a farm shop, café, take-away and drive-thru, the renewable energy business and most recently a skincare company called Rhug Wild Beauty which utilises foraged produce from the estate.  Since the incorporation of Rhug Energy Ltd in 2011 the portfolio has continually grown to include eleven solar schemes, four hydro schemes, two wind turbines, twelve heat-pumps and two electric vehicle chargers. The schemes range from 4KW to 1.2MW, the electricity generated is exported as well as utilised on-site.
In 2016 Rhug Estate won a Footprint Award for the 'Sustainable Use of Natural Resources' through our renewable heat and power generation.