Robert Ogden, the CEO and Founder of Renewable Exchange, makes the Business Insider's 42 under 42 list celebrating the most influential entrepreneurs and businesses across the South West.
Bristol is recognised as the hub for innovative and entrepreneurial businesses, especially within the tech industry. Robert Ogden and Renewable Exchange were featured alongside the entrepreneurs behind some fascinating projects such as Matter, Peequal and Ferryx which all help people and the planet.
"I'm very happy to have been selected from all the amazing businesses across the South West and within Bristol. Renewable Exchange is here on a mission to revolutionise the renewable energy industry and this is a great recognition of our efforts!", says Ogden.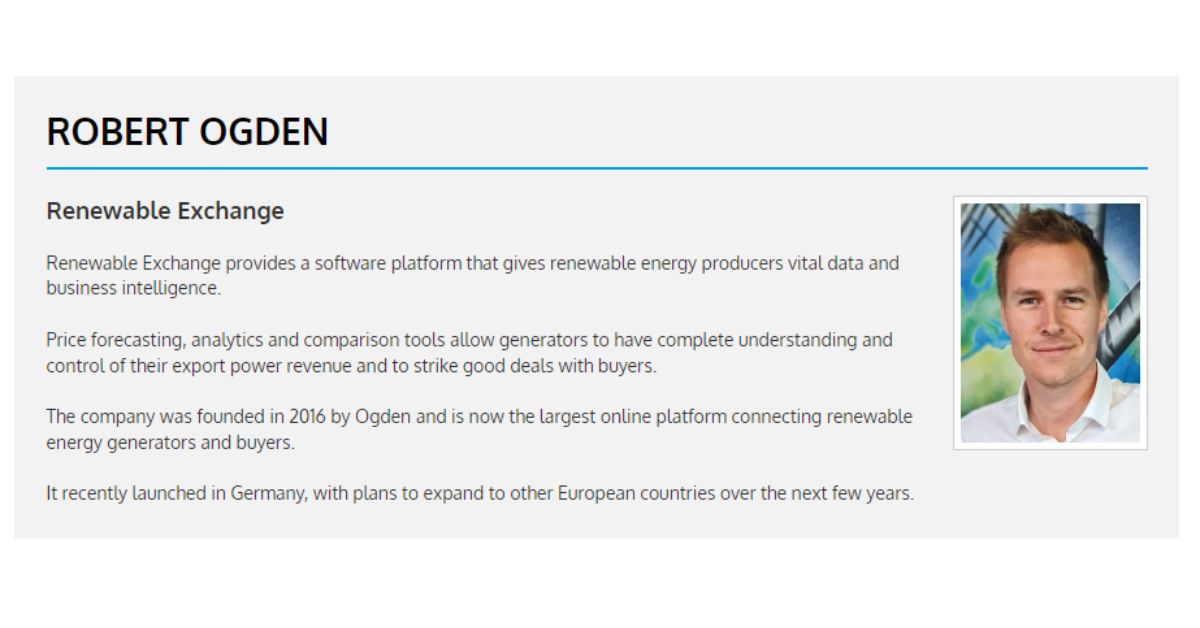 From a concept formed just 6 years ago, to the largest platform in the UK – Renewable Exchange was started to create a more transparent and fair market. It is now the go-to place for renewable asset owners across the country, supporting nearly 2000 projects and all renewable energy technologies.
Robert Ogden and Oliver Hunt, our Head of Renewables, celebrated the achievement at the Business Insider 42 Under 42 annual dinner in Bristol, networking with other successful business owners and leaders.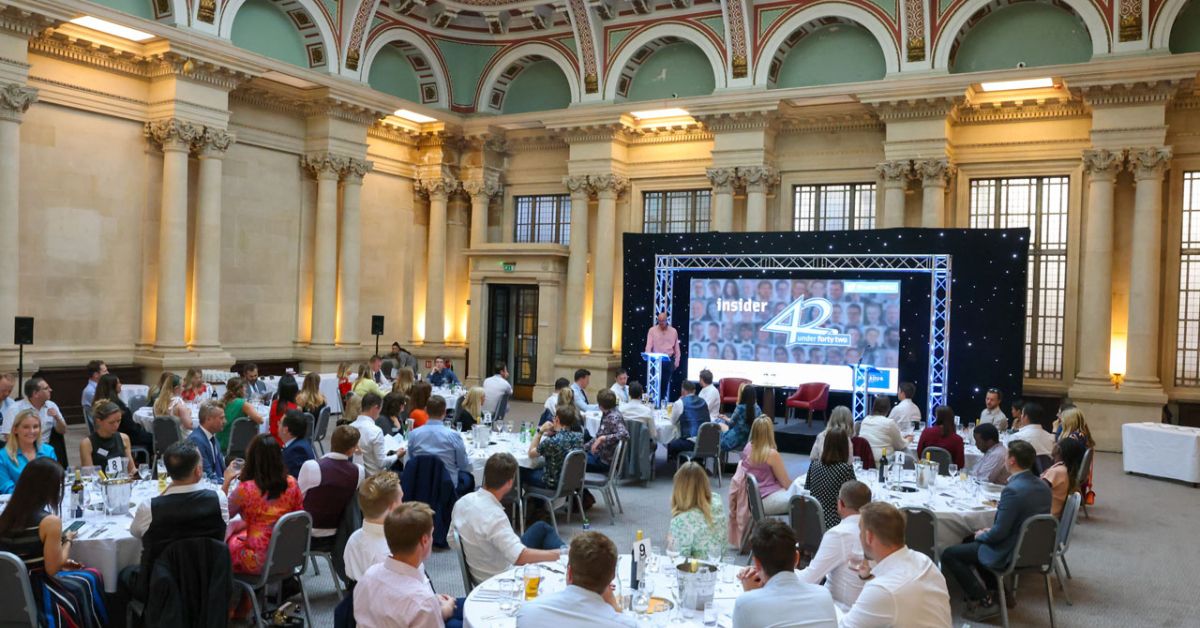 Image credit Insider Media.