Our Team
Meet the amazing people behind our success:
Robert
Ogden
Founder and CEO
Oliver
Hunt
Head of Renewables
Adam
Round
Full Stack Developer
Matt
Haydon
PPA Executive
Vivian
Baliozian
PPA Executive
Dan
Bisson
PPA Executive – Germany
Would you like to join our Team? Explore the Careers page to see current vacancies.
---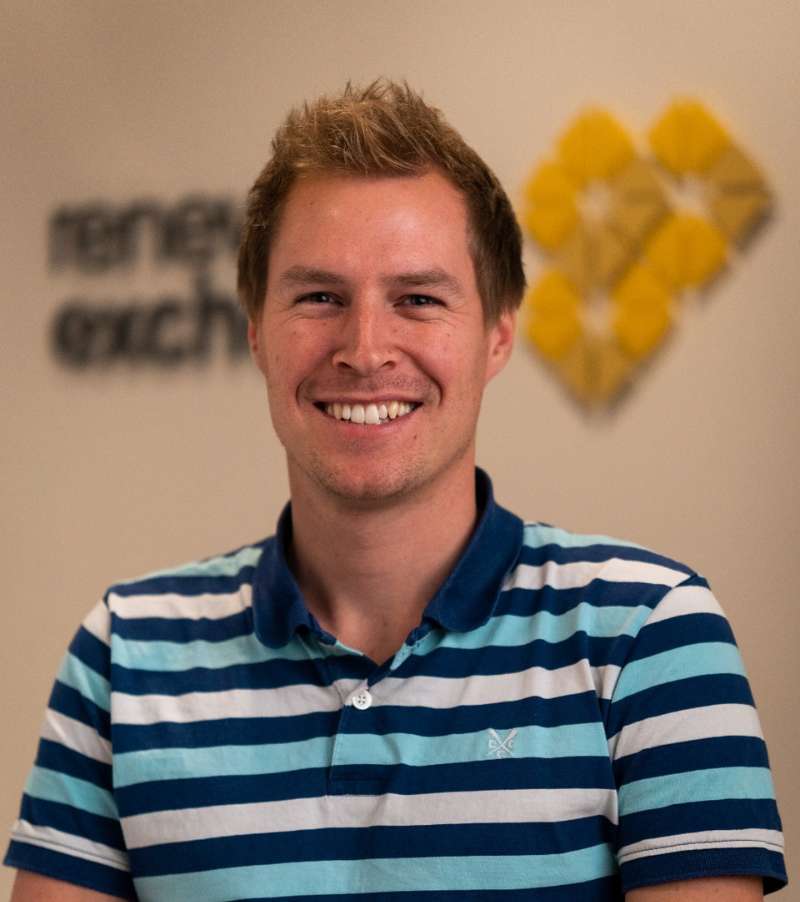 Robert Ogden
Founder and CEO
I founded Renewable Exchange with a mission to provide transparency, fairness and simplicity to transacting renewable electricity. For too long generators in the UK had been at an informational disadvantage when negotiating PPAs, not knowing what the wholesale electricity price was or the value of their embedded benefits or certificates. I'm so proud of the platform Renewable Exchange provides to independent generators to connect with the whole of the market, execute instantaneous PPAs and thoroughly understand the value of their electricity.
Day-to-day, I look after our company strategy, ensuring that everything we do and everything we are drives us further towards our mission and increases the value that generators receive for their renewable electricity.
---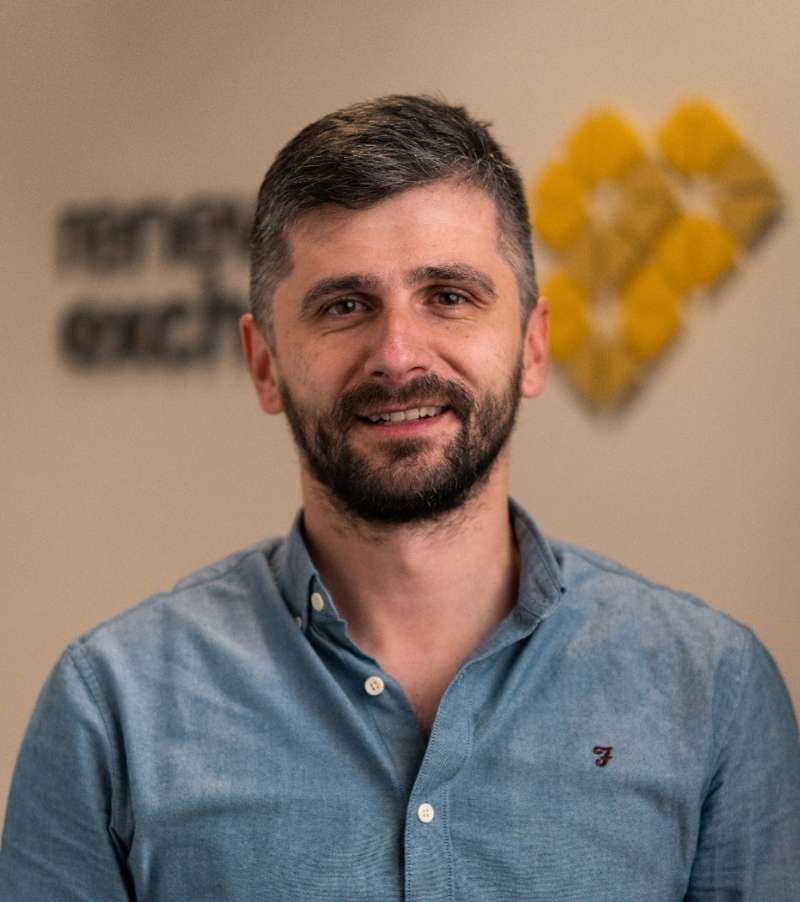 I've been working in the energy sector since 2016. I joined Renewable Exchange and built our online platform, working with Robert, the CEO, to bring the vision to life. As the CTO, I manage the tech team and I am responsible for the company's technological strategy and development. Working in tech within a start-up is demanding but very rewarding. There's always more to learn and discover in the quickly growing realm of computer programming. Within Renewable Exchange, we continue to innovate and so I always look for ways of implementing new and exciting features to what we already offer, creating a complete suite of solutions for renewable energy generators.
In my spare time I enjoy playing sports, especially volleyball and badminton.
---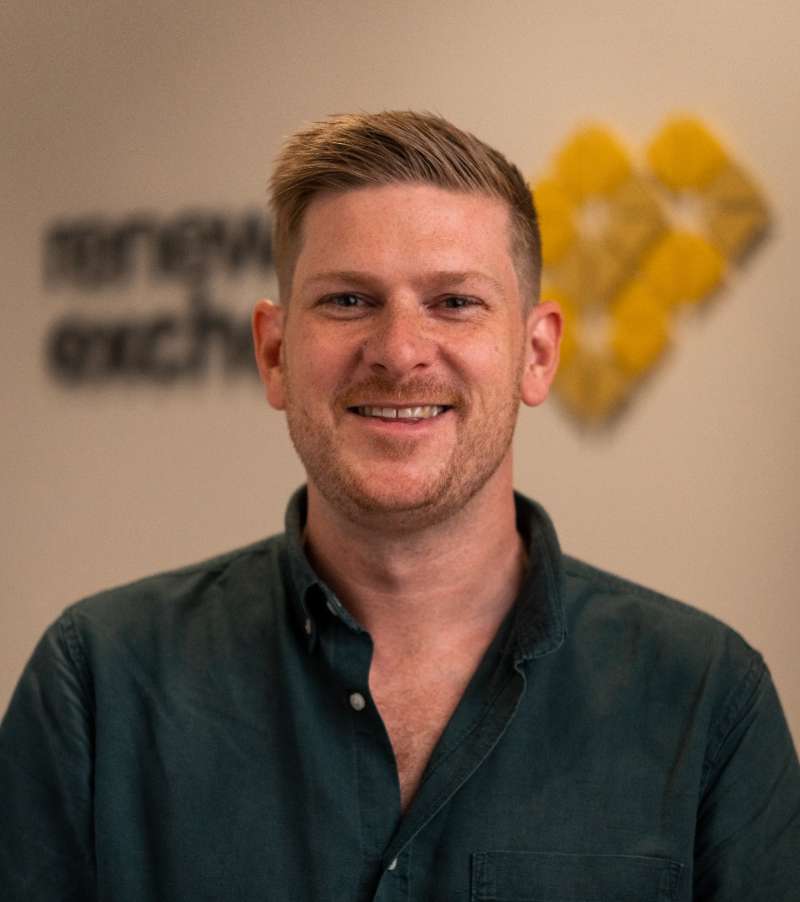 I have spent the last 10 years working in SMEs as part of the Board and Senior Leadership Team. I'm passionate about working with business founders and leaders to develop and implement growth strategies in line with the company vision.
This has led me to focus on organisational change, building teams, growing capabilities and providing the bridge between strategic and operational levels. Having worked across multiple business functions I enjoy finding ways
of collaborating to create a positive working environment and ultimately deliver better solutions for our customers.
Renewable Exchange is a truly innovation and technology led business and we will continue to keep this at the core of what we do. I am looking forward to bringing the benefits of the PPA platform and services to international
markets as part of building a more transparent and sustainable renewable energy market.
Outside of work I enjoy walking, travel, specialty coffee (3 years working at a coffee company!), cooking and cocktail making.
---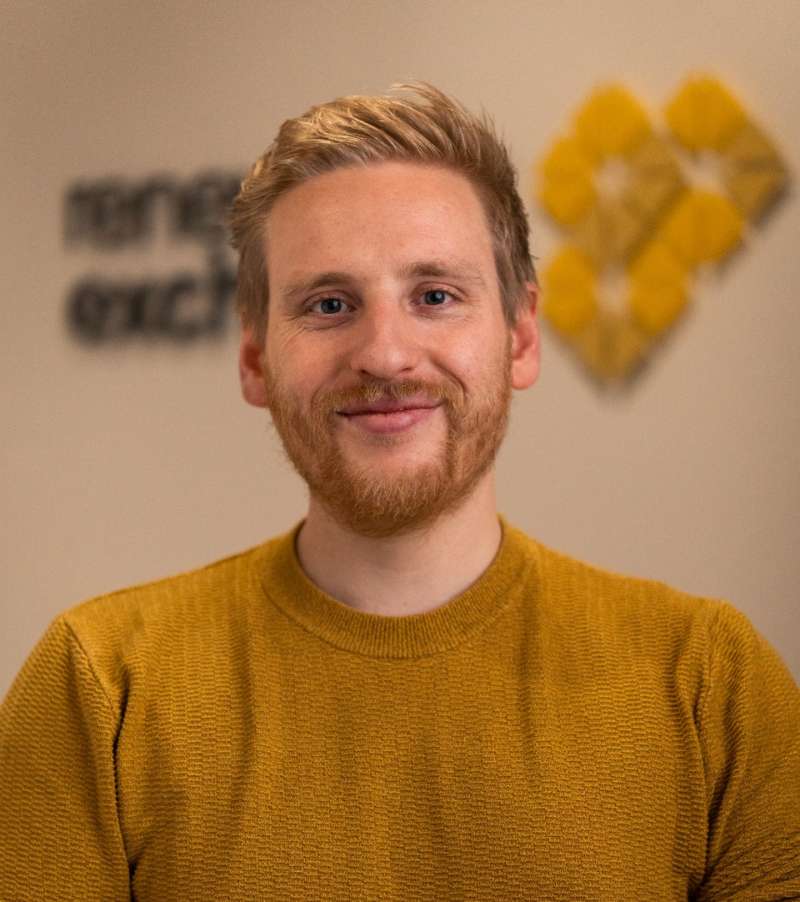 Oliver Hunt
Head of Renewables
I joined Renewable Exchange in 2017, before the launch of our online platform, and I initially managed ROC and REGO agreement optimisations. Over the years, as the company kept on growing, I've held various roles (one of the perks of joining a start-up!), but the fundamentals of what I do have never changed: I focus on building relationships with industry professionals and delivering a high-quality service to all counterparties we deal with while always learning more about the UK energy markets.
I'm passionate about sustainability and climate change, and since joining Renewable Exchange it has been my ambition to help enable a completely subsidy-free project to be developed (with the PPA being an essential part in lieu of additional government support). I'm very proud to have now passed that milestone with multiple PPAs secured for both solar and wind new build sites.
In my spare time I enjoy running, bouldering and pretty much any outdoor activity. I'm also a keen NFL fan.
---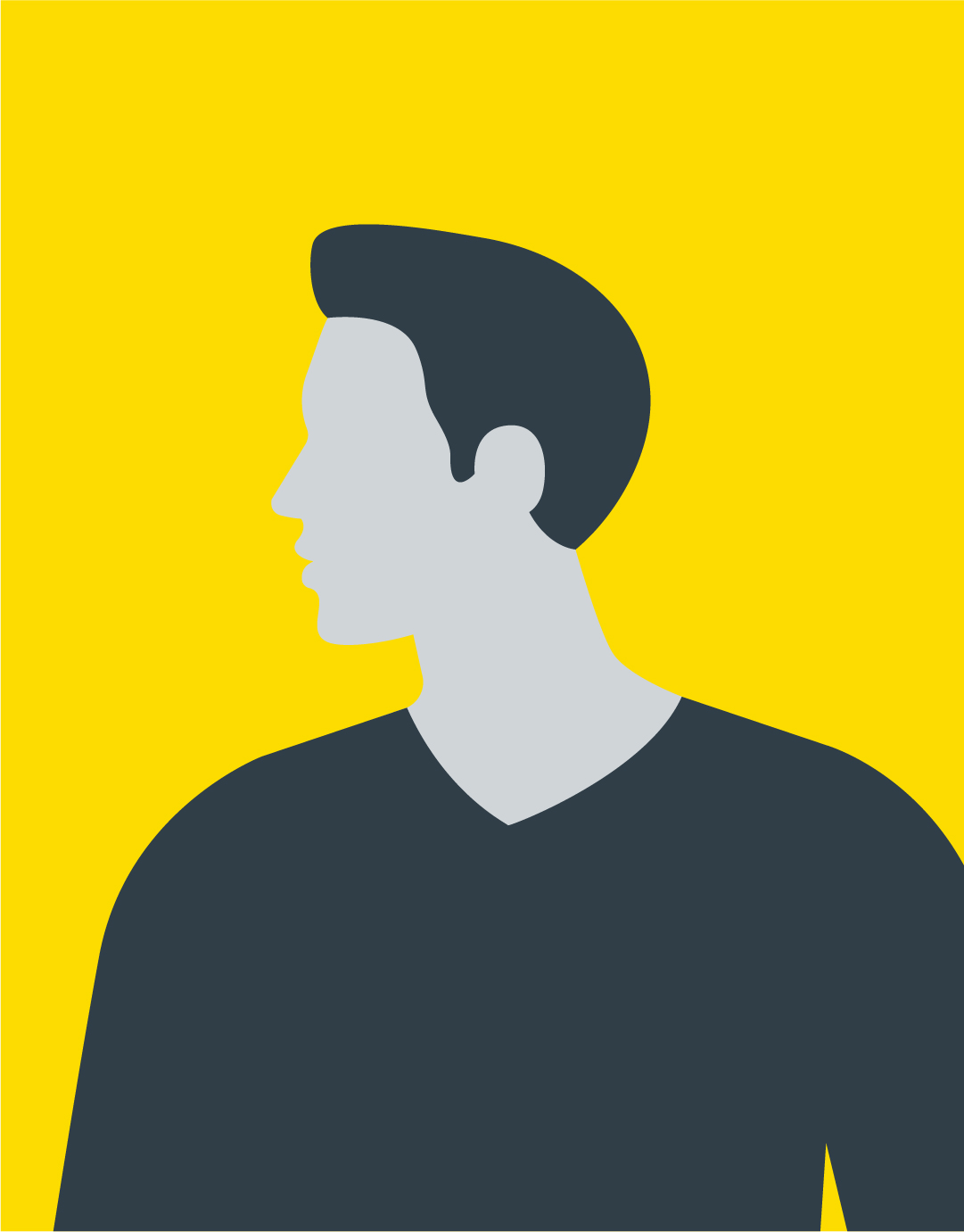 Adam Round
Full Stack Developer
My role is to maintain and improve the Renewable Exchange platform. I work on both the front-end and back-end where we continually innovate so my role is always interesting. The friendly culture makes it a great place to work. We regularly collaborate with the sales and marketing departments to collect feedback and improve the platform.
As a remote worker, in my spare time I like to explore the new city I'm living in and learn foreign languages.
---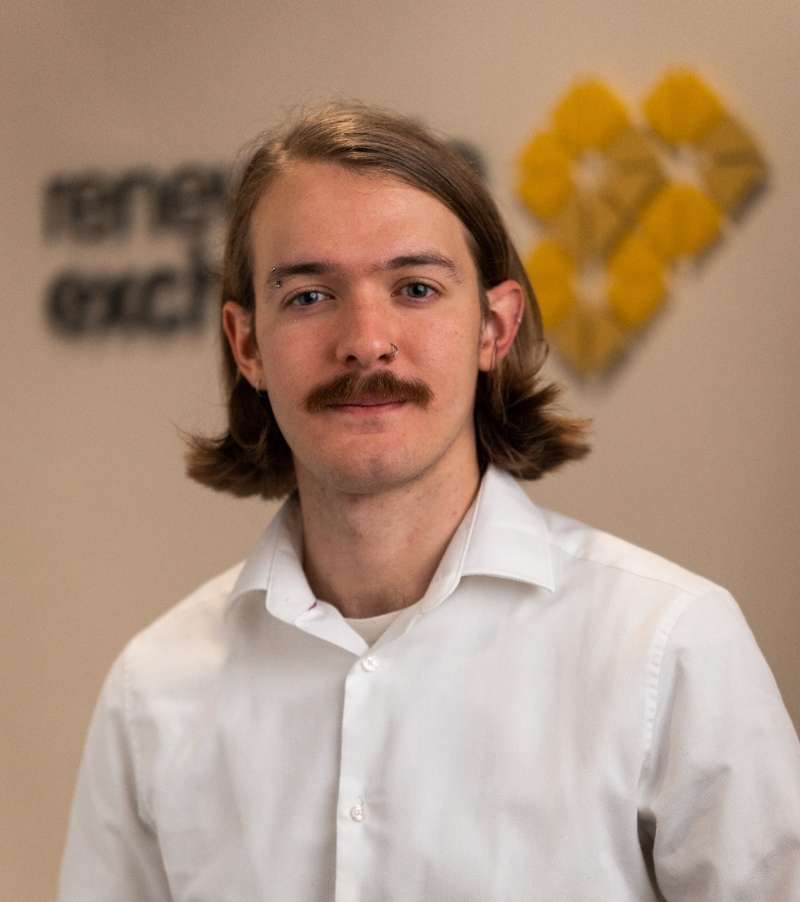 Matt Haydon
PPA Executive
I joined Renewable Exchange because I am passionate about the energy transition and I wanted to work for a company encouraging the growth of renewable energy.
As a PPA Executive, I manage a portfolio of new and existing accounts and assist my clients with the process of monitoring forecasts and tendering via the platform. I consult with these clients regarding power market conditions and developments, providing context and enabling generators to make informed decisions on the optimal time to tender for their PPA renewals.
Outside of work, I'm an avid cyclist (road and MTB) and huge motorsport fan. I'm also a natural wine enthusiast, and always happy to offer some recommendations!
---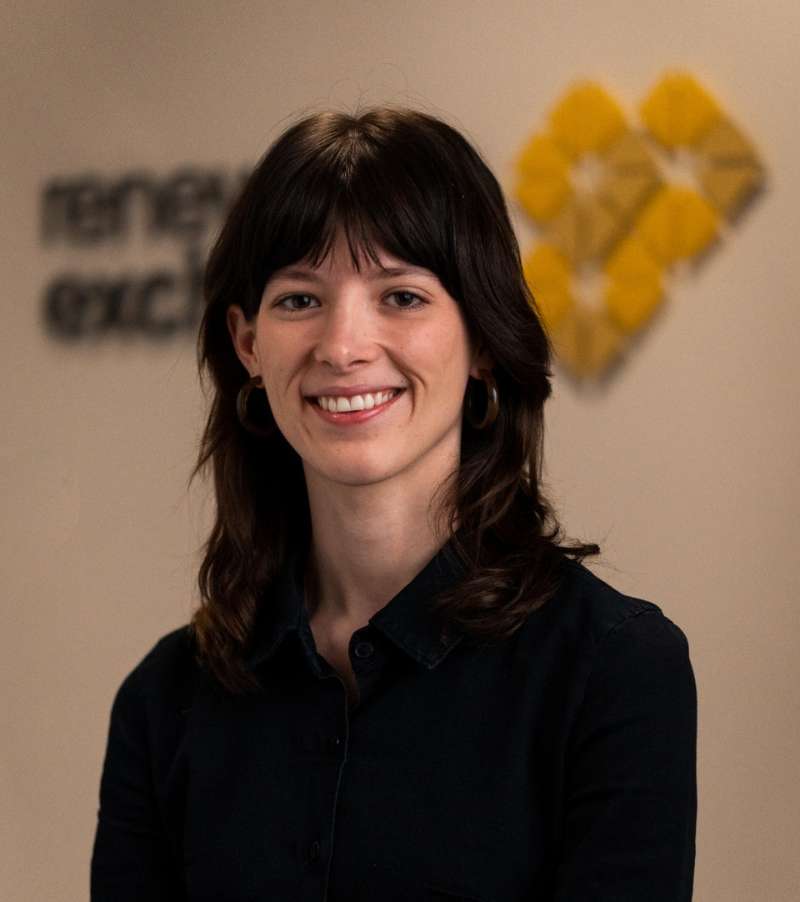 Vivian Baliozian
PPA Executive
I joined Renewable Exchange to play a bigger part in decarbonizing the economy. I am passionate about building my career within the industry and increasing my contribution in the fight against climate change. My aim is to inspire the younger generations to do the same!
As a PPA Executive, I am responsible for helping generators achieve the best possible results for their PPA. My responsibilities include managing my own portfolio of clients, assisting in the running of tenders, and ensuring all processes run smoothly for everyone involved.
Outside of work, you may find me on the volleyball court, in the kitchen making fresh pasta, or at a gig with friends.
---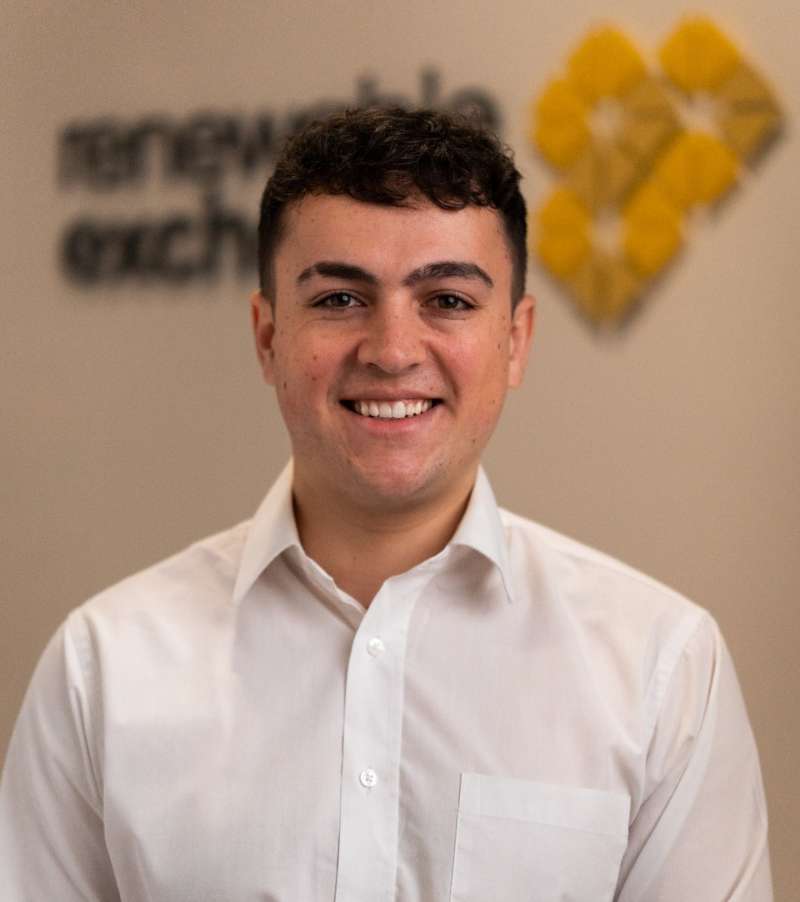 Dan Bisson
PPA Executive – Germany
Helping others and living sustainably have always been important family tenets growing up, so I'm glad to be working for Renewable Exchange where I am able to realise this, helping keep renewable energy a valuable and dependable system for achieving a climate neutral future.
As a German speaking PPA Executive, my efforts are focused on growing the Utility PPA market within Germany, educating renewable energy generators on the best options for the success of their projects and ensuring they are receiving a fair energy price for their renewable assets through competitive PPA tenders.
Outside of work I'm an amateur photographer, badminton player and vegan pizza enthusiast!
Would you like to join our Team? Explore the Careers page to see current vacancies.
Explore the
Renewable Exchange Platform
Learn More About Our
Advisory Services