This week the Renewable Exchange Sales Team attended the All Energy Exhibition and Conference in Glasgow.
It's one of the UK's largest low carbon and full supply chain renewables events. Following an opening plenary session with Rt Hon Nicola Sturgeon MSP, the conference focused on the UK's transition into a greener future and the challenges of decarbonisation.
Some of the themes discussed at depth were also renewables financing, power trading and energy storage and integration. Power purchase agreements (PPAs) remain an important topic of conversations among developers, asset owners and energy suppliers. With many new-build assets in development, being able to find a great price PPA is more important than ever. At Renewable Exchange, we're happy to play a part by making the PPA market more transparent and fair every day with our innovative data-driven solutions.
"The strong push for renewables in the UK creates fantastic opportunities across the entire supply chain," says Oliver Hunt, our UK Sales Manager. "All Energy is the event to attend to learn about the latest industry news and hear about innovative and groundbreaking projects. "
It was a very busy 2 days for our team at the event. If you didn't get a chance to meet them there, get in touch with our team now by emailing [email protected].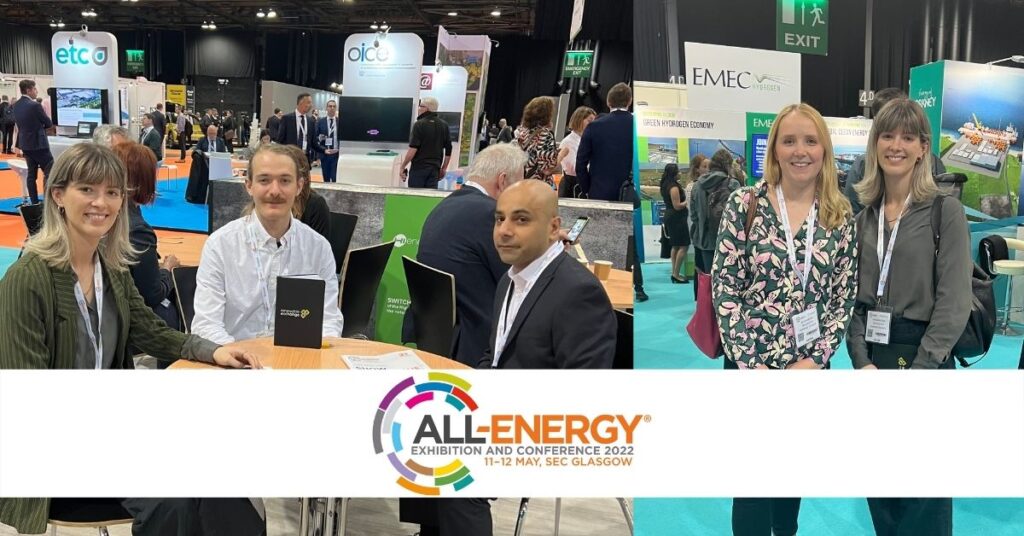 See the All Energy Exhibition and Conference highlights video.