6 years ago, we began our journey of revolutionising the PPA market in the UK.
Today, the business intelligence and smart tendering tools on our platform help nearly 2,000 renewable generators always get the best PPA price for their export power. Renewable Exchange is an award-winning platform and is trusted by renewable developers, asset owners and world-class investment management groups including Aviva, Resonance and Blackfinch.
How it all began
It was a very different industry back then: prices on the electricity market were nowhere near today's levels and generators of all sizes relied heavily on support mechanisms from the renewables obligation and the feed-in tariff. While the subsidy schemes were effective for getting many projects built and financed, when it came to optimising the power purchase agreements (PPAs) many asset owners had a lot of difficulty navigating the market.
Understanding the value of PPAs and which offtakers could offer the best rates was nearly impossible. Running a PPA tender was a time-consuming process with every offtaker contracting on different terms and each bid coming through in an overly complicated format. The market was opaque and access to information was very limited.
As the renewable energy market was growing fast, it became clear that change was needed to unlock the full potential of a subsidy free renewable energy market.
The industry needed a shake-up
Robert Ogden, an expert in power trading and financial markets, worked closely with a range of renewable asset investment funds and generators and could understand the challenges they were facing when contracting PPAs and transacting green certificates.
In 2016, he came up with the concept for Renewable Exchange – a platform supporting renewable generators of any size and technology with access to information and tools they needed to secure best rates for their export power.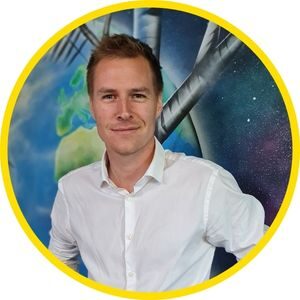 "The goal was clear," comments Ogden, CEO and Founder of Renewable Exchange. "To make it easy for generators to understand the market and what price they could achieve for their export power and green certificates, to make it efficient and simple to tender PPAs to the entire market using the modern technology we now have available; and, most of all, to bring clarity to a previously opaque and complex system."
"I couldn't be happier with where we're at 6 years in. Renewable Exchange is the industry leader and now supports nearly 2,000 generators in the UK. We are expanding our offering to Germany and we're also about to launch new exciting products to the domestic market to further help our customers manage their assets. It's going to be another exciting year of growth for us!"
Renewable Exchange – your simplest way to getting the best PPA price
In a very short time, Renewable Exchange has completely revolutionised the PPA market in the UK. It is now the largest PPA platform connecting renewable energy generators and buyers to ensure a transparent and data-driven power trading process. Following a period of extensive growth in the domestic market, Renewable Exchange is currently expanding into Germany and can now offer customised PPA-tendering solutions across Europe.
Business intelligence and smart PPA tendering tools within the platform help renewable generators maximise export power revenue with minimum effort and full confidence in the process. The platform works equally well for single assets and portfolios of multiple sites making it an invaluable tool for operators of assets of all sizes. Renewable Exchange develops new features to further support its customers including UK-first standardised PPA documents and functionality supporting instantaneous online contract execution.
If you'd like to hear more about new Renewable Exchange products and tools, sign up to our newsletter to stay up to date.
Or, if you'd like to start using the platform and secure the best PPA price for your export power, register for your free account today.
Another year's gone by and so it calls for an update of our little collage – the Renewable Exchange Team are at various events, days out and celebrations. Here's to many more this year!