On the 26th January 2021, Renewable Exchange participated in a Virtual Roundtable Debate on PPAs, organised by the British Hydropower Association.
Oliver Hunt, our UK Sales Manager, joined the panel to discuss the current PPA market and the various challenges and opportunities experienced by renewable energy generators looking to secure high-value PPAs.
The fascinating debate with some of the industry leaders in the PPA space revolved around timely topics, including:
the drivers for the current high power market prices,
the differences in utility and corporate PPAs in terms of revenue certainty and bankability,
management of peak demand what role dispatchable, flexible generation assets can play,
long-term growth in energy demand in the UK with increased EV and heat pumps uptake.
The event was organised by the British Hydropower Association as part of the Explore Hydropower event series.
Email Simon Hamlyn at [email protected] to receive the recording of the event.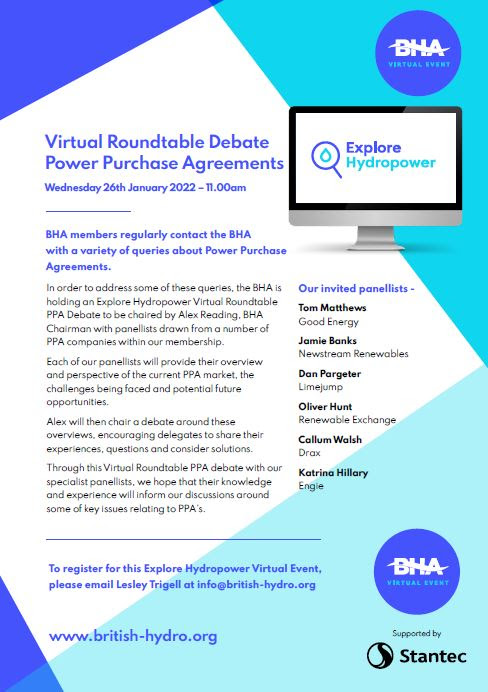 Renewable Exchange is a member of the British Hydropower Association. Learn more about the BHA and what they do to support the hydropower industry.