With the EEG support ending for many renewable energy assets in Germany, generators are now looking for options to secure high-value PPAs. Ahead of the full launch of the Renewable Exchange PPA tendering platform in Germany, we went to the leading European trade fair in Essen to speak to sellers and buyers of renewable power about post-EEG PPAs.
Renewable Exchange is the first platform of this type in Germany – connecting renewable energy power producers with energy retailers for an efficient and robust PPA tendering process. As power prices continue to rise across Europe, producers need to know they can access the entire market of offtakers and ensure they achieve the best possible price for their PPAs (post-EEG and new-built). It was great to hear lots of positive feedback about our solutions from both sides in the market.
Robert Ogden, our CEO and the Founder of Renewable Exchange, and Oliver Hunt, our Head of Renewables, participated in the Expert Forum on PPAs. In the session "PPAs: The High Road to Post-EEG Commercialization?" they delivered a presentatoin on how our cutting-edge digital solutions and data analytics have revolutionised PPA markets.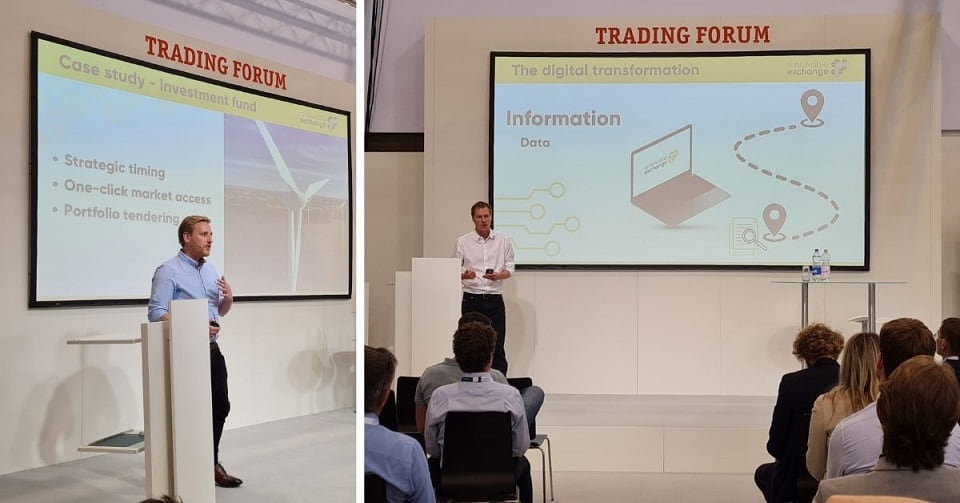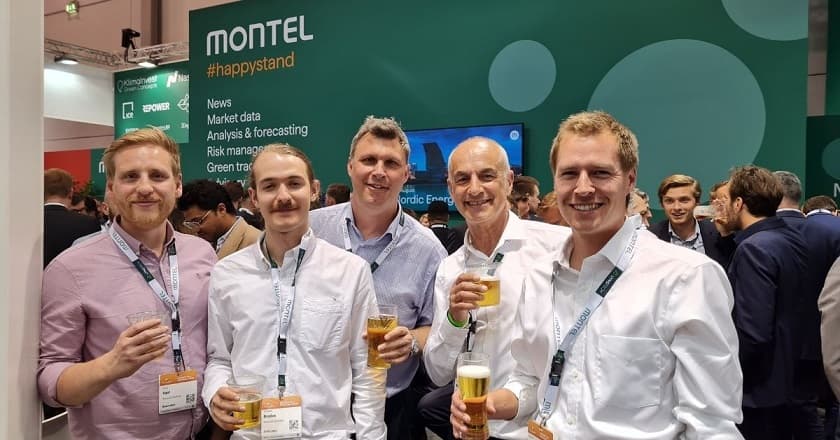 It was great to meet our partners and clients at the event too, both from Germany and the UK!
We will be launching the Renewable Exchange platform in Germany this year – if you'd like to register as an offtaker or a power producer, sign up here.