Leading solar developer and asset manager Ib vogt GmbH have in January 2020 utilised the Renewable Exchange marketplace to conclude PPAs for a number of their UK solar parks.
The long standing solar assets were built between 2012 and 2013, and are receiving the Feed in Tariff. The tenders were run via the digital platform directly by the asset manager, who benefited from being able to react to market changes and execute quickly under difficult wholesale power market conditions.
The platform enabled nine different PPA providers to participate in the tender and even on the final round of tendering still saw a value difference between bids of over £3 per MWh.
Due to the cross optimisation functionality of the Renewable Exchange platform, the asset manager was able to split the PPAs between the most competitive off takers to ensure the asset owner accessed maximum market value.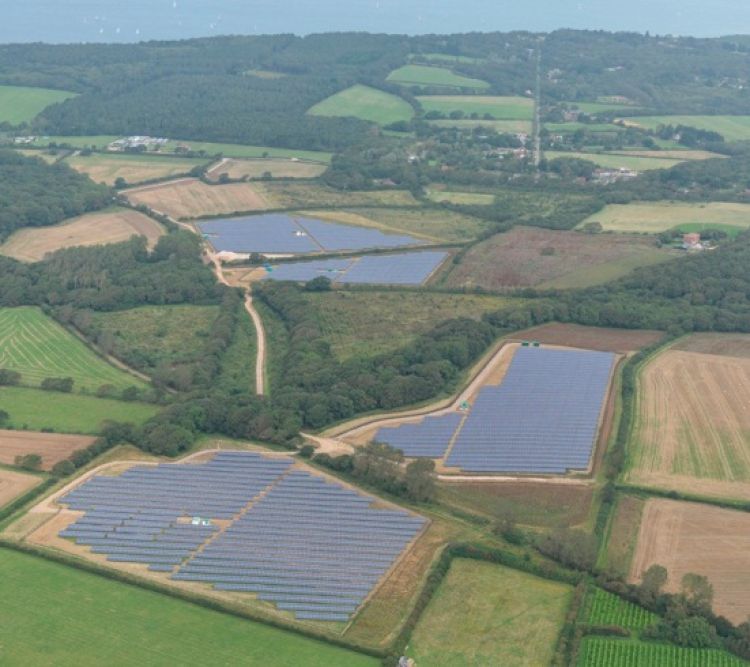 Wellow Solar Farm
Thomas Milner ib vogt GmbH  'Renewable Exchange offered a simple and transparent way to sell our power. There were a large number of major parties bidding on our assets whom I wasn't aware were participating in the market. Execution was straightforward and saved a lot of resources in our business.'
Robert Ogden 'CEO and Founder of Renewable Exchange', said 'The Renewable Exchange platform has enabled multiple generators including ib vogt GmbH to benefit from greater efficiency and transparency in the comparison of PPA offers. We are pleased to support ib vogt GmbH in accessing a wide range of supplier quotes to ensure they are gaining maximum value from the market.'
Mark Meyrick, Head of Trading & Smart Grids, Ecotricity, said 'As Ecotricity's demand for renewable energy continues to grow, with the rapid growth of our business energy portfolio, we need to secure more sources of green power, and Renewable Exchange have once again proven why they are a preferred channel for Ecotricity. We meet all of our customer's demand with 100% green energy, so it is important we secure PPAs alongside growing our own generation to continue doing this.'
Notes to editors
About Renewable Exchange
Renewable Exchange is an online digital marketplace and insight platform for Power Purchase Agreements. Founded in 2016 by Robert Ogden, Renewable Exchange serves over 800 independent generators in the UK representing over 1.5 GW of installed capacity.
Renewable Exchange is supporting both existing operational assets and new projects looking to be developed subsidy free in the UK via its suite of market insight tools and an innovative Power Purchase Agreement marketplace which enables any generator of any size to fully optimise and transact the sale of their electricity.
Media enquiries: [email protected]

About Ecotricity
The world's first green energy company. Founded in 1995 – the company now powers around 200,000 customers including a fast-growing number of businesses. Ecotricity is the world's only Vegan accredited energy provider and provides 100% green electricity and carbon-neutralised gas.