Working in partnership with Renewable Exchange, Solar Growth Limited, an Armstrong Capital managed vehicle, and Ecotricity have entered into a long-term agreement to supply and purchase Renewable Obligation Certificates (ROCs) from a portfolio of operational solar projects over a 15-year period.
Solar Growth was able to maximise revenue streams from power and ROCs by placing the ROCs in a secure long-term deal through a competitive tender process. Furthermore, this allows Solar Growth to focus on optimising power generation by reacting to the volatility of the wholesale power markets, which is monitored via the Renewable Exchange platform.
For Ecotricity, the transactions support their continued market growth as a leading UK power purchase agreement (PPA) provider to multiple investment funds on both short and long term PPAs.
Chris Smith, Renewable Exchange CCO said:
"We are delighted to have been selected by Solar Growth to determine the best route to market for their ROCs. This opportunity demonstrates our capability to support leading investment managers with both long and short term maximization of value from renewable assets, as well as our continued growth in the short term PPA marketplace."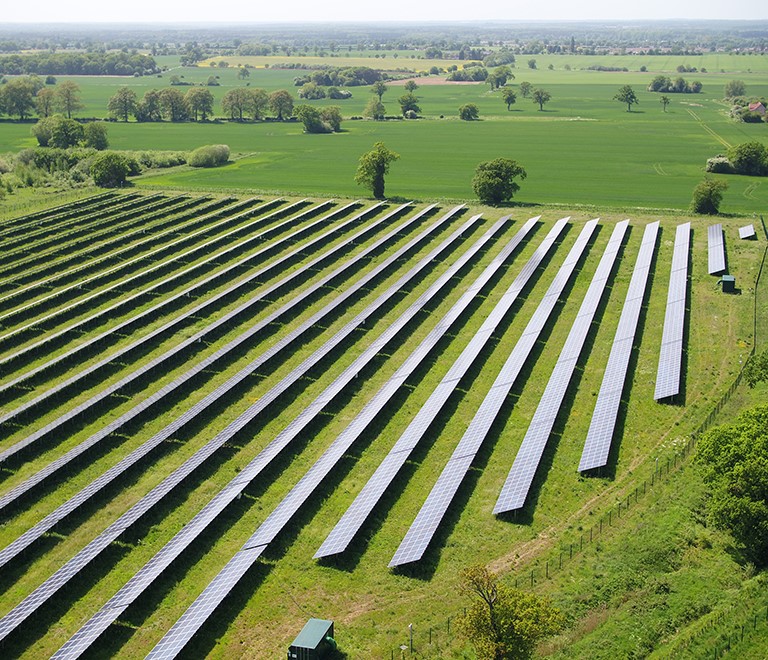 Kenninghall Solar Farm
Jonathan Hick, Investment Director, Ecotricity, comments:
"We are delighted to have signed a long-term agreement to sell the ROCs from our site to Ecotricity over the full life of the subsidy period. Renewable Exchange did a great job in getting this deal closed and bringing us a broad range of competitive options during challenging market conditions."
Sam Dickerson, Commercial Manager, Ecotricity, added:
"Ecotricity is delighted to secure the long-term ROC offtake agreement. Sourcing ROCs directly from a renewable generator is crucial for us to meet our requirements along with allowing more sources of green energy to be built. Renewable Exchange provided another great opportunity with this process and we look forward to continuing the relationship."
Robert Ogden, CEO and Founder, Renewable Exchange:
"The business has experienced rapid growth throughout 2020 as the challenges of COVID-19 have led to more generators turning to Renewable Exchange to maximise revenue from their existing assets. Leveraging cutting edge technology such as Renewable Exchange enables asset owners of all sizes to see all their offtake options and respond to price signals in order to maximise value retained."
Notes to editors:
About Ecotricity: The world's first green energy company – Ecotricity (ecotricity.co.uk) is buying all of the ROCs produced from the solar farms.  Founded in 1995 – the company now powers around 200,000 customers including a fast-growing number of businesses. Ecotricity is the world's only Vegan accredited energy provider and provides 100% green electricity and carbon-neutralised gas.
About About Armstrong Capital Management Limited ("Armstrong Capital"): Armstrong Capital is a London-based asset manager who specialises in the management of funding into UK-based solar projects and other energy businesses.  Armstrong Capital was established in 2013 and has raised and managed over £300m of capital for UK solar projects.  Armstrong Capital's expertise include origination, development and execution of all types of UK solar opportunities, as well as project management and financial and technical asset management.